For the past year and a half we joined with members of the Syracuse Fire Department to plan a renovation of the home of retired Deputy Chief Dave Johnson and his wife Diana. The Johnson's were nominated by the Fire Department to the ABC television show "Extreme Makeover: Home Edition". When the show was cancelled, we reverted to "Plan B", a remodel of the kitchen, bathrooms and basement area.
The project, which became known as the "Johnson Family Home Project", took on a life of its own when we went to the local community for help. Local businesses and residents of Central New York were extremely generous and provided the support needed to totally renovate the home, from top to bottom, inside and out. After a 21-day "build" period where more than 200 volunteers worked 24/7, the home was finally ready to welcome back its residents.
Johnson Family Home Project Leaders
Scott McClurg and Captain Bob Whitehead
The Johnson's were met by a crowd of about 300 people, a firetruck, a corps of firefighters in dress uniform and the local media. The home was re-roofed, re-sided, landscaped and equipped with a new deck, entryway and patio.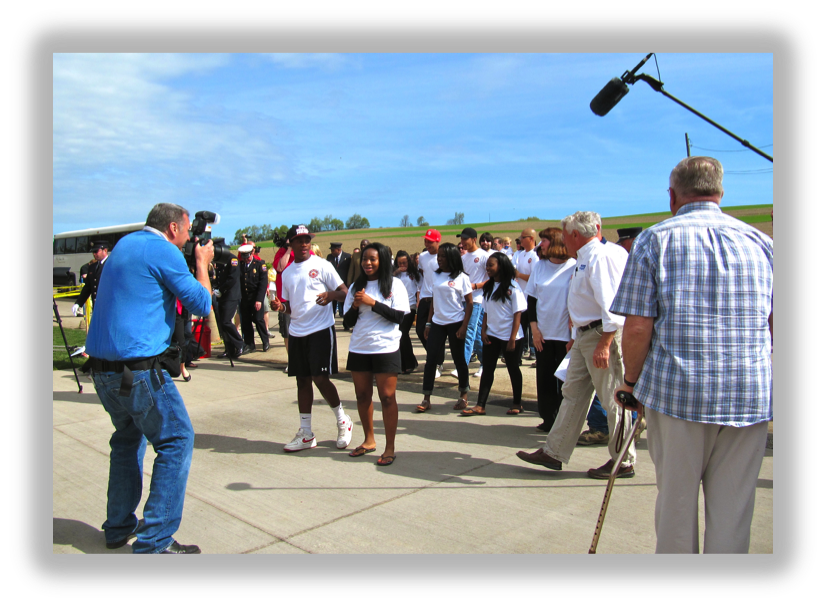 The Johnson's Arrive

On the inside the Johnson's would shout "Oh My God!" when they saw the remodeled kitchen, dining area, living room, family room, three full bathrooms and renovated and re-furnished bedrooms. All of this was done within the original footprint of the home. The basement was made into living space that includes three bedrooms, a full bathroom and a laundry room.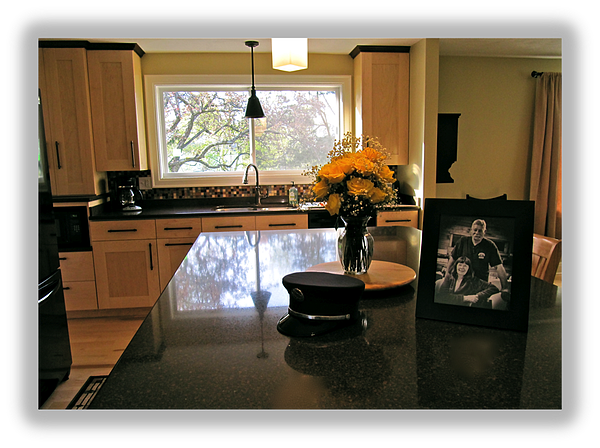 The Kitchen with Tribute to Dave and Diana Johnson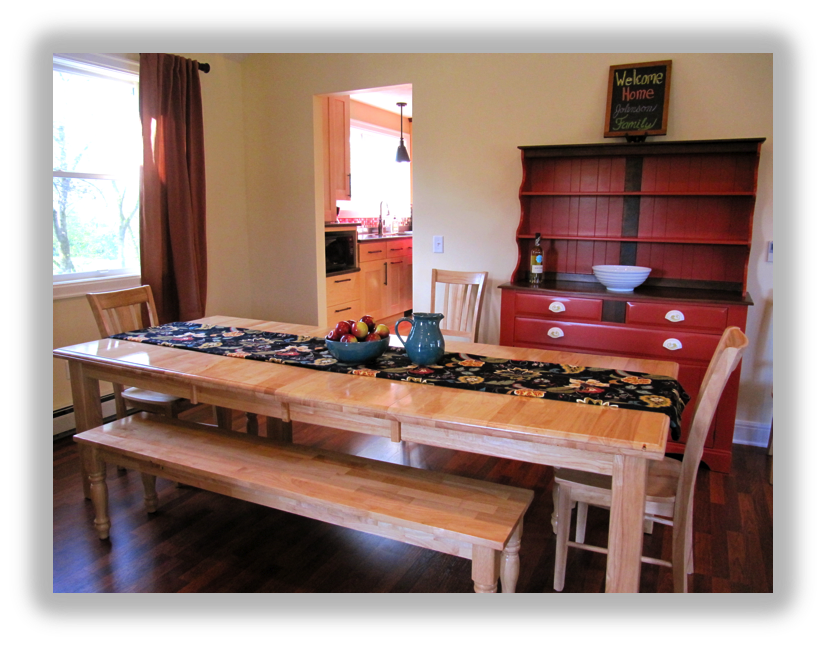 The Dining Room Table Seats 10

Living Room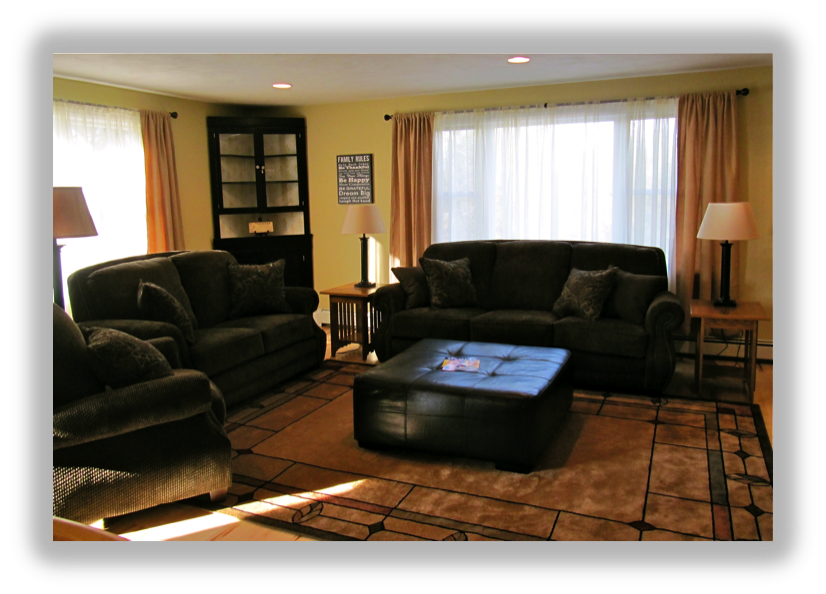 Family Room

By creating an open floor plan, the ten residents of the home gained much needed space. On holidays, more than 30 family members will gather in the house. The renovations were completed just in time for Mother's Day. Welcome Home Johnson Family! May you enjoy many more celebrations at home!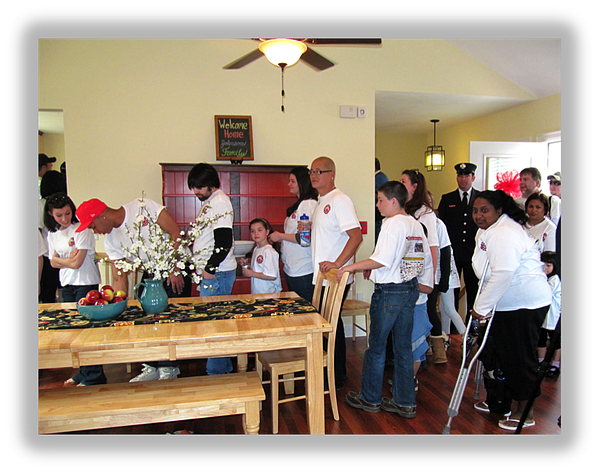 The Johnson's Tour Their Newly Renovated Home

We thank the 154 business donors who contributed to this effort and are truly grateful to those who volunteered their time and talents to help a very special family.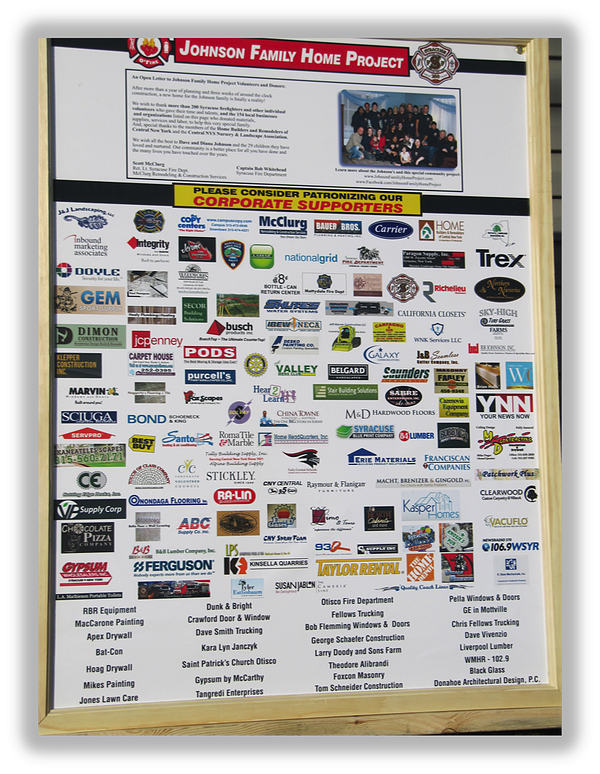 Thank You to Our 154 Business Donors