When I first meet with homeowners I listen to their ideas and aspirations regarding how they want to use their living space. We develop the best plan to meet their needs within their budget for the project.
Recently I worked with homeowners in East Syracuse on a kitchen remodeling project. Their kitchen felt cramped and didn't meet their need for storage and entertaining. At first we discussed a plan to move a half bath and a laundry room to create a bigger kitchen. After reviewing the scope of the project, we realized that it would be a significant undertaking. We considered the most important objectives of the project and developed a plan that would meet their needs without going overboard.
The following photos are provided courtesy of the homeowners. They were so excited about their new kitchen project they decided to document its progress.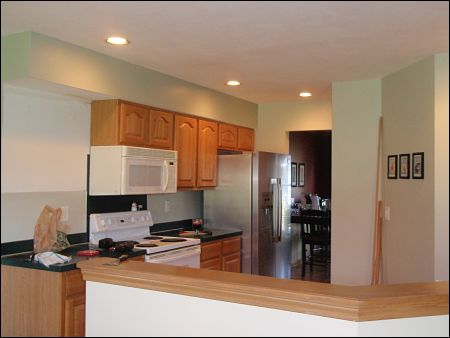 Before. The original kitchen was small and lacked sufficient storage and flow.
The cabinets and flooring blended together.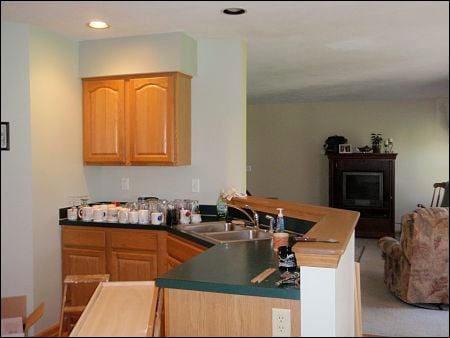 Prepping the kitchen.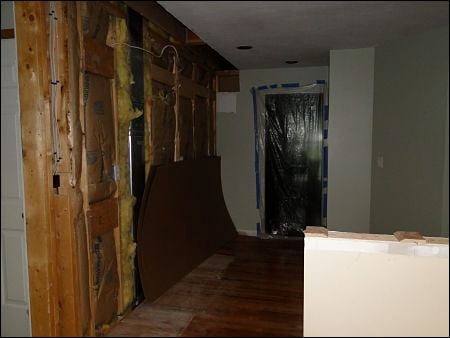 Demolition.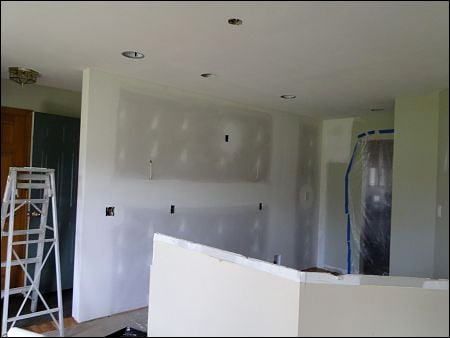 Drywall and lighting installation.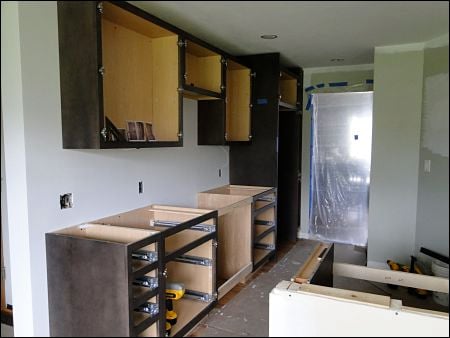 Cabinet installation. Cabinets by Jim Bishop are available through
McClurg Remodeling & Construction Services. The style is "Danbury"
in maple wood, color "Java", with a black glaze finish.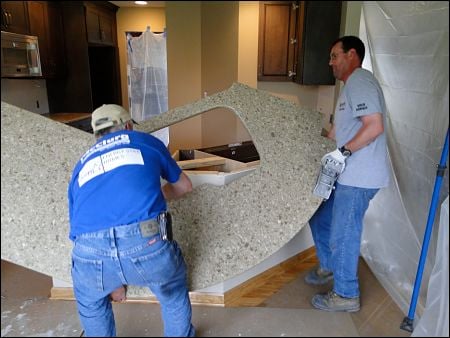 Counter installation. The homeowners selected Cambria quartz counters
in "Linwood" from Busch Products.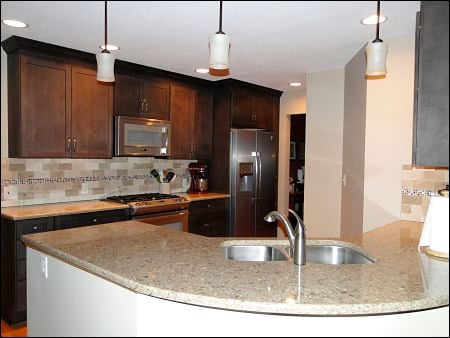 Pendant lights, peninsula, subway tile backsplash in travertine tile and
leaf face glass inlay tile which is clear glass with a foil backing in
"Metal Leaf Medley" from Best Tile.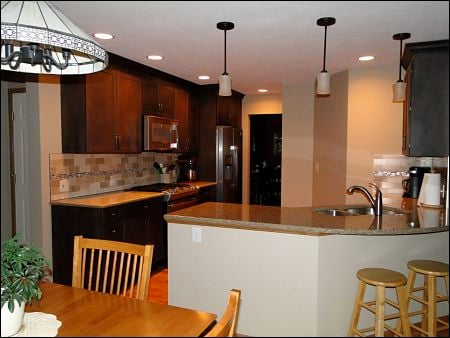 Finished kitchen.
We took great care to preserve the hardwood flooring over the course of the project. The biggest change in the kitchen was the cabinetry. The homeowners' original kitchen had traditional golden oak cabinets that blended with the floors for a monochromatic look. The new Java cabinets create an updated, warm feeling in the kitchen and are a perfect contrast to the lighter oak flooring. The backsplash adds color and a bit of "sparkle" to the room. The peninsula divides the kitchen from the family room but also is functional in both spaces.
Does your present kitchen meet your needs? If not, what would you change?