Do you need more storage space to control the clutter in your home? You may find a solution to your storage problems in your basement. If you're planning on remodeling your basement or renovating to meet your storage needs, here are 10 ideas for creating basement storage space:
1. Storage Under the Stairs
The space near the stairs is a great place to store items. Build storage into the wall, or use graduated shelves to optimize storage. Narrow shelving can be mounted on landings to hold books or for decorative items.
Consider using the space under the stairs for storage. Small shelving units can be mounted under steps. Wire racks and baskets work well in small spaces. Hooks can be hung under stairs.
2. Built-in Shelving
Basement remodels are often designed to accommodate activities. Often homeowners convert basements into game rooms or bars areas. Cabinets can hold glassware and spirits. Built-in shelving can optimize the space and either hide or display contents. Use cabinets around the perimeter for books and even built-in seating where items can be stored under the seat or in a storage bench.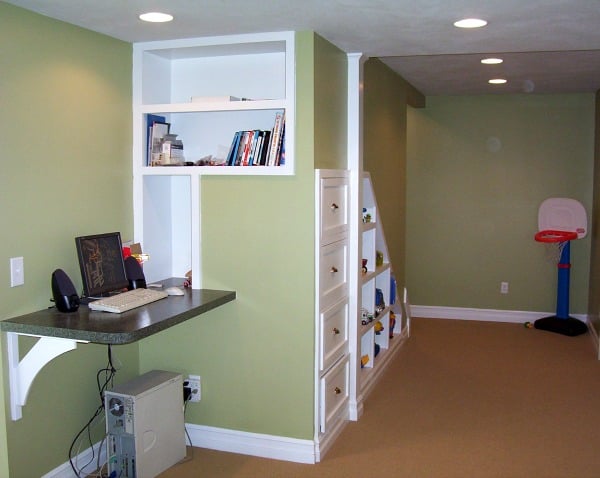 3. Extra Kitchen Storage
Many people find that there is never enough storage space in a kitchen, especially if you like to entertain. A basement can provide the space you need for all of those dishes, glassware, pots, pans and serving bowls and platters that you don't use every day but are essential for feeding a crowd. Having an extra sink, stove and refrigerator also is a plus.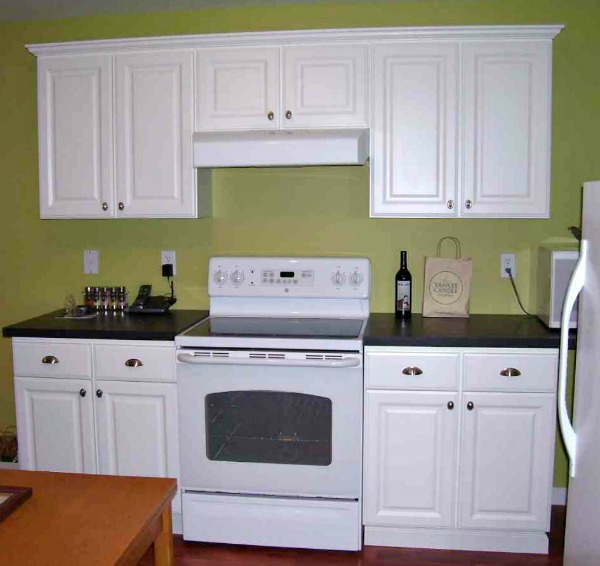 4. Basement Closets
Basements often have alcove areas that can be framed as storage closets. Make the most of these "nooks and crannies". Depending on the size, some of these alcoves can be converted into craft areas and may accommodate a narrow table or desk for sewing or working on craft projects. Add doors to contain the clutter of unfinished projects. Use the backside of a door for storage by adding hooks or narrow shelves.
Closets can be organized with shelving inserts to store infrequently used items such as Christmas decorations or holiday cookware and china. Be sure that shelves are deep enough to hold bins and boxes. Don't forget to label containers.
Use your space wisely. Closets can be built in the corners of a basement or under stairs to keep the contents out of sight.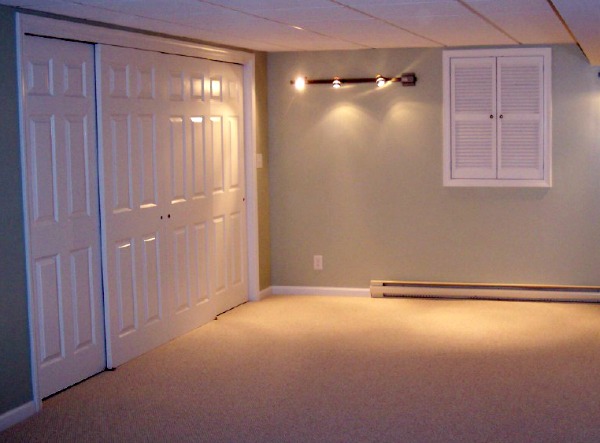 5. Laundry Room
If your laundry is located in your basement consider adding cabinets to store supplies. Be sure to install a closet rod for hanging clothes. Add a bulletin board, a great place for socks that get separated in the dryer. Tack the sock to the board until you can locate the match.
6. Media Center
Big screen TVs, speakers, DVD players, cable boxes and stereos and their accessories (DVDs, CDs, computer games, etc.) all require space. Built-in media units are the best for storing electronics and hiding wires. Doors will protect and hide a TV when not in use. Pullout drawers can be used to keep small items and components organized and accessible.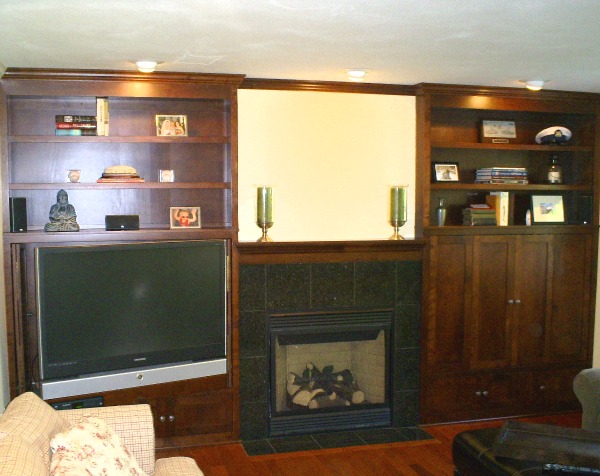 7. Work Room
Create a work space in your basement by adding utility shelving. Shelves can be custom built or free-standing to hold tools, materials and supplies.
8. Walk-out Basement Exit
Add hooks to a wall for hanging coats, jackets and pet leashes near the exit and cubbies for shoes, hats and gloves. A storage bench placed near the door is also an asset to sit on when taking off footwear and for storing toys and games used outdoors.
9. Toy Storage
Storage for children's toys should be designed from the child's perspective. Make it easy for children to access toys and put them away. Open shelving with bright baskets will make clean-up time more fun. Shelves should be hung low so a child does not need to stand on a stool or chair to reach them. If you provide a toy chest, be sure to use one with safety hinges or better yet, remove the lid.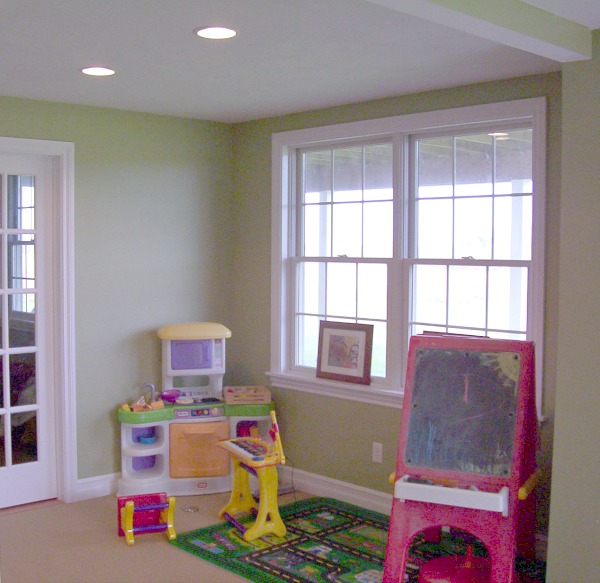 10. Wine Cellar
If you plan to store wine in your basement find a space where light and heat will not compromise the wine as it ages. Find a place where the cool temperature of a basement wall or floor can be transferred to the wine bottles. Select strong shelving to hold the bottles. Shelvies should be 12 inches deep for storing bottles. Secure shelves to the wall so they will not tip when wine bottles are added. You can create a microclimate by using a heavy curtain around the storage area to block light out and keep temperatures cool.
Editor's note: This post was originally published on July 19, 2011 and has been updated to provide information about the latest trends and design ideas.