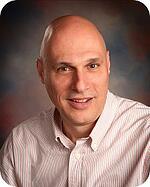 Today's guest blogger is Vince Petralito. Vince joined McClurg in 2004 and has more than 25 years experience in the residential construction industry. He attended Onondaga Community College for commercial design and is an EPA Certified Renovator for Lead Safety.
By Vince Petralito, Project Consultant
Central New York summers are spectacular. It's time to enjoy the outdoor spaces of your home during the warm days and nights. If you have a deck, porch or railing in need of repair, or are considering building new, check out the features of vinyl decking and railings.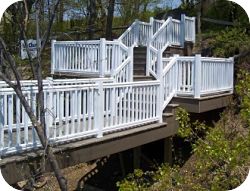 Vinyl decking is a versatile product that is durable and easy to maintain. Decking manufacturers have developed new options that will add value, function and curb appeal to your home. Vinyl decking can be used in decks, porches, patios, hot tub surrounds, walkways, docks, boat slips and for other outdoor applications.

Here are some facts you should know if you're planning to build or repair an outdoor living area:
Vinyl decking is available in attractive woodgrain finishes. The finish is comparable to composite.
Vinyl is easy on the feet. It is splinter-free and doesn't squeak when you walk on it. An embossed pattern makes the decking slip-resistant.
There are no exposed fasteners like nail heads and screws when vinyl decking and railings are installed.
Vinyl decking will not decay, corrode, splinter or mildew.
It is virtually maintenance-free and does not require annual staining or sealing.
Easy to clean with household cleaners and water.
Vinyl is non-toxic and you will not have to use no hazardous chemicals or preservatives to maintain the surface.
It is safe for children and the environment.
Vinyl is insect resistant. If you've had a wood deck you may have experienced bees or wasps that have built nests in the wood and have had to spray to kill the insects. Vinyl decking solves this problem.
Vinyl decking is 100% recyclable.
Manufacturers often offer lifetime or 20-year warranties on the product, which covers any defect in the materials or workmanship in manufacture.
If you are building a dock, vinyl decking is one of your best options because of its durability. It will withstand water, snow, ice and can be easily cleaned to remove algae. It will hold up when submerged. Vinyl decking can also be used to build a "float" for swimming and sunning.
Vinyl railings can be used in combination with other products like composite, wood or masonry to create an attractive, durable finish to stairs, porches, pools, decks or gazebos.
To learn more about vinyl decking products you can click on these sites:
What type of outdoor space does your home have? What materials were used to build these spaces? Have you experienced any problems due to weathering?