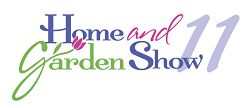 Every year we get excited as we prepare for the Home Builders and Remodelers of Central New York Home and Garden Show at the New York State Fairgrounds! It's a great way to meet people who are planning home projects and to showcase the latest trends in home design.

This year's show features a designer showcase: "Style Your Space." Scott McClurg and his team of carpenters have been busy building the sets for the 3-room showcase. Each room has been designed by local celebrities and furniture stores. They include: Sean Kirst of the Post-Standard and Ashley Furniture; Chris Brandolino and Kaylea Nixon of Channel 9's "Bridge Street" morning show and Dunk and Bright Furniture; and "Big Mike" Fiss and Melissa Midgely of Sunny 102 and Adirondack Furniture.

The celebrity rooms will be unveiled on Thursday, March 17th. People who attend the show will be asked to vote for their favorite room and can enter a prize drawing. At the end of the show the winning designers will receive an award and the Home Builders and Remodelers of CNY will donate the materials and lumber used for the sets to Habitat for Humanity of Syracuse.

Since the theme of this year's show is energy efficiency, we hope you'll stop by our display at booth #220 in the Toyota Exhibit Center to learn about solar water heaters. Solar water heaters work in all climates, even here in central New York. Our VELUX solar water heating systems can reduce your heating bills by 50 to 80 percent. There are also tax incentives which will enable you to recoup your investment in about three years.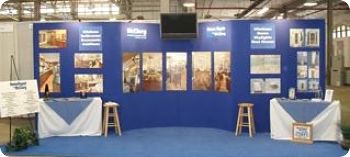 Our booth will feature photos of projects we've done for Central New York homeowners. Each day of the show, one of our project consultants will be available to speak with you about your home remodeling and repair projects. Bring your list and stop by to see us.

Home Show hours are:
Thursday, 5:00 p.m. - 8:30 p.m.
Friday, 2:00 p.m. - 8:30 p.m.
Saturday, 10:00 a.m. - 8:30 p.m.
Sunday, 10:00 a.m. - 5:00 p.m.
The Home Builders and Remodelers of Central New York are offering a coupon for $1 off adult admission. We hope to see you there!