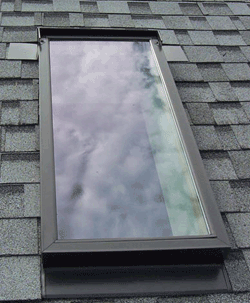 Spring has finally arrived! The ice has melted from the rooftops and milder temperatures encourage housebound Central New Yorkers to inspect our homes for winter damage and start "spring cleaning." Here are ten areas of the home you should check for problems:
Foundation walls. Check for cracks, breaks and heaving.
Outside walls and siding. Inspect for missing shingles, cracked boards, chipped bricks or openings that allow moisture to penetrate the walls. Use silicone caulk to repair vinyl siding openings.
Roof. Check for loose, damaged or missing shingles. Look for damage to soffits and air circulation vents that may be loose or missing. Inspect skylights for cracks, gaps and leaks.
Chimney. Check for cracks and loose caps.
Gutters. Clean and inspect. Re-attach loose gutters.
Wood trim. Check for cracks, breakage and rot.
Steps and sidewalks. Check for cracks and breaks.
Attic. Check for signs of inside water penetration such as stains on wood or insulation.
Sump pump. Check operation by filling the pit with a garden hose until the float switch is activated. If the pump turns on and the float has free motion, it's working properly.
Windows. Open and close windows to be sure they're working properly. Check screens for holes and tears.
After inspecting your home, make a "to do" list of repairs. Addressing minor repairs when you first notice problems will preserve the value of your home and save you money in the long run.
Then, it's time to begin spring cleaning. We like to start with these general maintenance tasks:
Wash the windows.
Change the furnace filter.
Replace batteries in smoke and carbon monoxide detectors.
Clean mold and mildew from decks and porches.
Stain and paint decks and porches.
Clean out exterior drains.