Finding convenient storage for the things we enjoy in our homes can sometimes present a challenge. Depending on your family, your home may need places to store clothing, dishes for entertaining, media equipment or children's toys. Storage spaces should be organized, accessible and, if clutter is a problem, a place where items are out of sight.
Here are five creative design ideas for built-in storage from projects we've designed for Central New York homeowners.
1. Bedroom Storage
Built-in storage can transform a room, especially a small room. Bedroom furniture pieces take up a considerable amount of floor space and can make a small bedroom feel tight and crammed. Built-in storage recessed into a wall can free up floor space. Cabinet doors and drawers with attractive styling and finishes can add an aesthetic element to the room, along with storage capacity.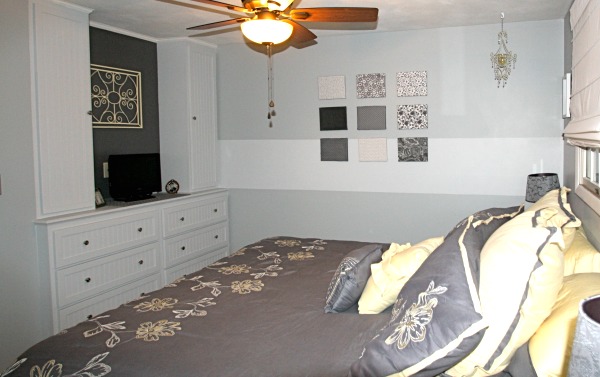 The homeowners wanted to put a king-size bed into a small bedroom. However, there would be no room for a dresser or television. A custom dresser built into a wall with six drawers, two storage cabinets and shelves, provides storage for clothing and a place to hook up a flat screen television. Molding finishes the unit.
2. Beverage Center Storage
Beverage centers are a "must have" for people who enjoy entertaining. A beverage center often includes a bar sink, wine cooler or undercounter refrigerator for extra beverage storage. The upper cabinets or shelving may be designed to store glassware. There may also be a counter for set up. When accent lighting is added a beverage bar can become a focal point in a kitchen, dining room or family room.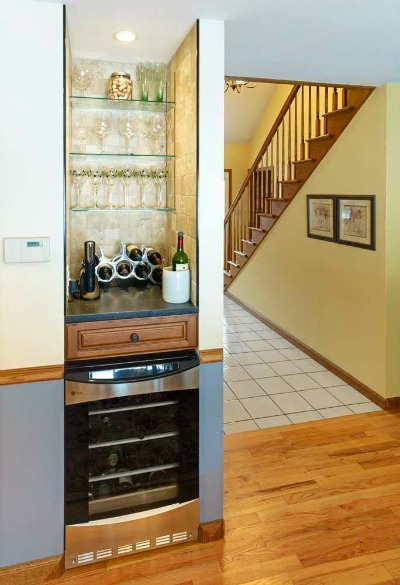 This recessed beverage center, located in a kitchen, is designed to serve wine. An undercounter wine storage unit, a drawer for storing corkscrews and aerators, and a granite counter provide a place for storing and serving bottles. The open shelves hold stemware for red and white wine. Accent lighting brightens the space.
3. Media Storage
Most of us love our televisions, stereos and DVDs but they often detract from the aesthetics of a room. Media centers and television stands can take up floor space in areas we like to use for gatherings. Custom built-in shelving recessed into a wall will optimize the space in a room. Open shelves and cabinet doors help to organize gear, protect equipment when not in use and hide unsightly cables and wires. When creating storage for media equipment, it's important to talk with your contractor about installation guidelines and placement.
This entertainment center was custom built for a television, cable box, media accessories, books, and to display family collectibles. The television was placed on a rollout shelf for viewing and can be slid back into the cabinet and concealed with doors on tracks when not in use.
4. Dining Area Storage
In many homes dining rooms are designed to accommodate about eight people. Dining areas off a kitchen are even smaller. Furniture pieces can make a dining room seem tight. China cabinets, buffets and serving carts take up precious floor space. Built-in cabinets recessed into a wall or corners can make the room more functional and comfortable.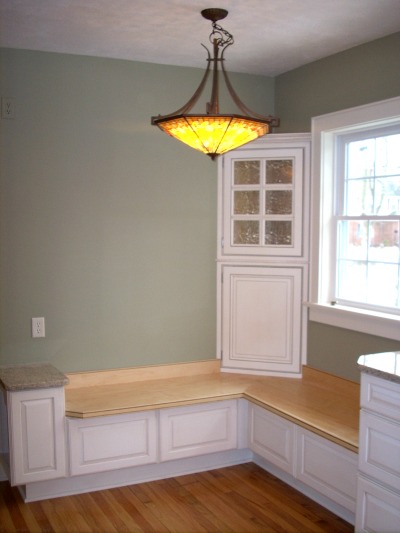 A custom window seat and corner storage cabinet optimize the seating and storage space of this dining nook. The cabinet holds glassware and has shelving for dishes and linens. The granite counter surfaces on the left and right of the seat provide a place to set up food and beverages when serving guests.
5. Storage for Toys
Parents of young children know the importance of having organized, safe and accessible storage for toys. Even little tykes can learn to put their playthings away if there is handy storage. Easy to reach built-in wall storage can keep items in their place without having to worry about a toy chest lid closing on small fingers or items becoming disorganized, broken or difficult to find.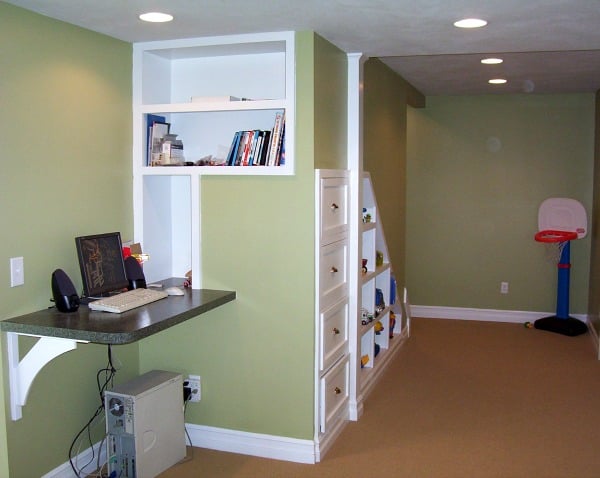 The owners of this home have children in grade school and pre-school. Their basement was remodeled for a play area and a well-lit organized study area. Shelving and storage drawers are built into a wall for easy access to favorite toys and quick clean-up. Recessed shelving for school books placed near a computer desk helps keep homework assignments organized.