Each year we report on the best kitchen design trends in home remodeling. Some are new. Others are trends sustained by what homeowners are looking for when they renovate a kitchen. When we compile our list we look at industry trends, consumer publications and what Central New York homeowners are requesting when they discuss their remodeling "needs and wants" with us.
People who decide to remodel a kitchen generally have two objectives: first, to improve the appearance, and second, to improve the function. This year, we've identified eight of the best design trends that make a kitchen attractive and efficient.
1. Mixed finishes on cabinets
For several years interior designers have been using mixed cabinet finishes in kitchens to add interest. A common combination is white painted cabinets and wood stained cabinets. Other combinations are dark and light wood finishes. Many designers will give cabinets used for an island a contrasting finish and contrasting counter.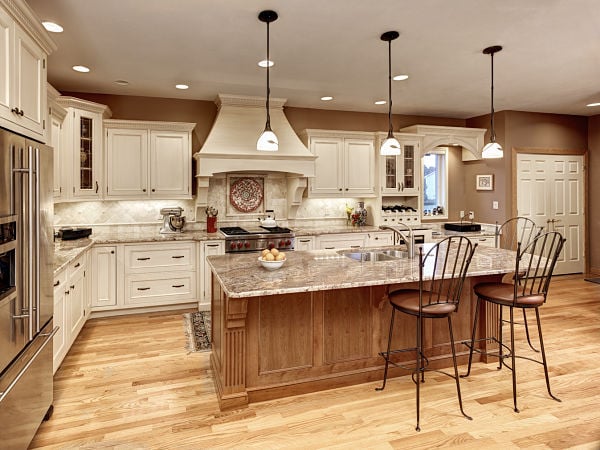 2. Open floor plans
In both new construction and home renovation, an open floor plan that integrates a kitchen with a dining room or a family room is a desirable feature. For many homeowners, a small adjacent underused dining room is not practical. They are asking us to remove walls and open up the space. An open kitchen enhances the lifestyle for those with children at home or people who enjoy entertaining by creating a flow to the first floor of a home where people can intereact and move around comfortably.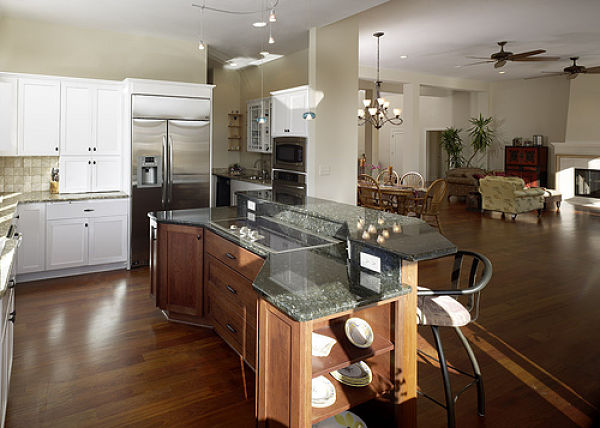 3. Clean, simple lines
Today's kitchens are not as ornate as kitchens of the past decade. Homeowners are opting for Shaker-style or flat face cabinets with simple lines; counters with a straight mitered or waterfall edge; flooring that is uncomplicated in design; and simple, uniform backsplashes. Streamlined designs can also be found in appliances, hardware, faucets and lighting fixtures.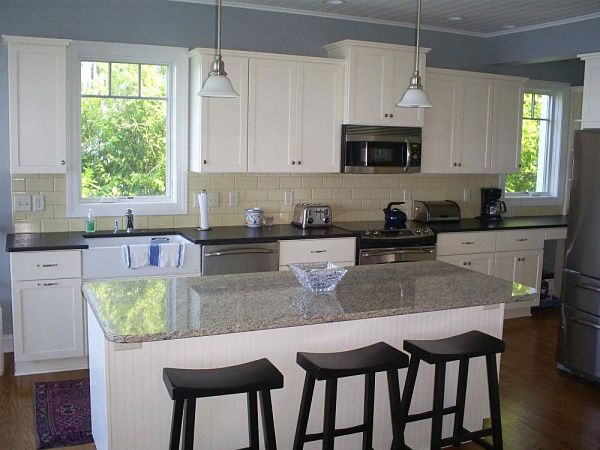 4. Glass cabinet doors and open shelves
Glass cabinet doors and open shelves are used to display attractive items and can make a design statement in a kitchen. They are also functional. Contents can be easily seen, and because the contents are visible, there is the added incentive to keep items organized. Puck lights can be added to glass cabinets and above open shelves to provide accent and ambient lighting in a kitchen.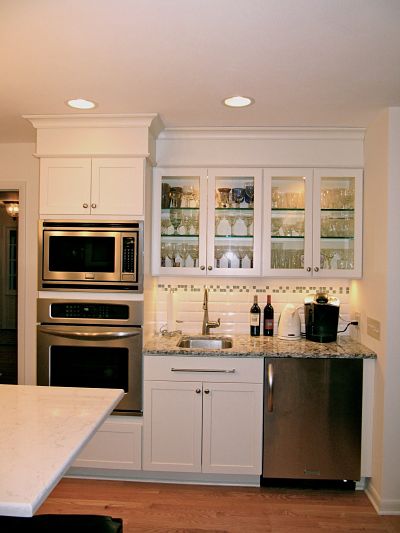 5. Stone and quartz countertops
Because of their beauty, stone countertops continue to rank number one in appeal among consumers. Quartz (manufactured stone) counters continue to grow in popularity because of new designs that resemble ever-popular granite and marble. They are also durable and easy to maintain.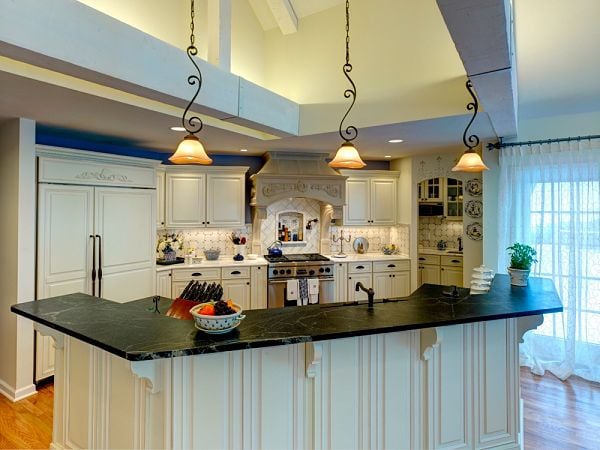 6. A dedicated space for a desk
Many of us are using computer and mobile communication devices in the kitchen. Tablets are great for searching, viewing and filing recipes. Laptops are a staple in most homes and mobile phones are replacing landlines. This trend is often considered in kitchen design because kitchens are probably one of the most used rooms in a home. Homeowners are finding that it is helpful to have a dedicated space for their devices and chargers.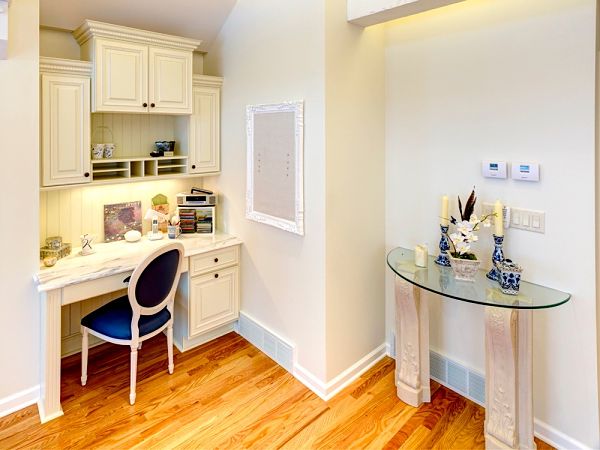 7. Natural elements and muted colors
This year interior colors are subdued. Designers are using grays, beiges, tans and whites in kitchens to complement stainless steel appliances, wood flooring, cabinet finishes and stone or quartz counter surfaces.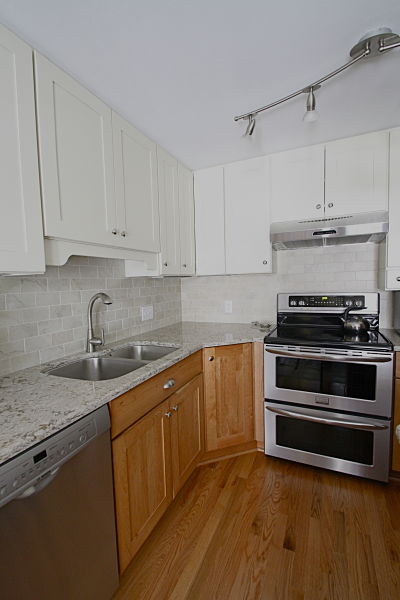 8. Optimized storage
A functional kitchen is one with efficient storage. Pullout shelves, pantries, deep storage drawers, drawer inserts, carousels, back of door storage, broom closets and open shelves are essentials in modern kitchens. Of these options, pantry storage is often high on the list, even in a small kitchen. An adjacent closet or a corner of a kitchen can be converted into a pantry by adding custom storage shelves and accessories.