Bathroom design trends are influenced by the availability of new products as well as the changing preferences of homeowners and professional designers. Based on our research and experience, we've identified ten of the best bathroom design trends that we believe we will see a lot of in Central New York homes this year.
1. Walk-in Showers
Walk-in showers are rapidly becoming one of the hottest trends in today's homes. Many people are replacing shower/tub combinations with stand-alone walk-in showers. They are user-friendly and easy to maintain. Walk-in showers can be designed with or without doors. They can be integrated with a tub or enclosed by a privacy wall. Multiple showerheads, body sprays and built-in seating can be added to create a spa-like experience. Walk-in showers can also be designed to fit almost any space, even a space as small as 36-by-36 inches.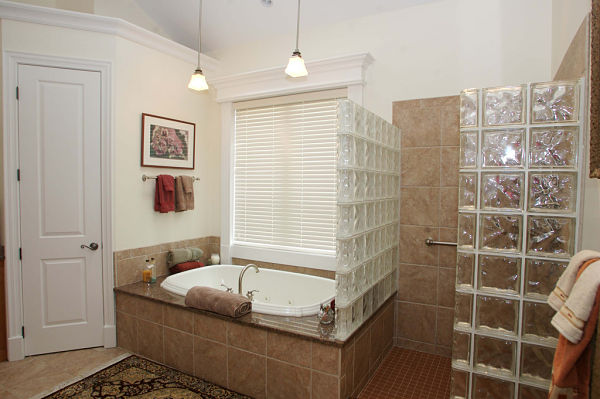 2. Larger Master Bathroom Spaces
The average size of a bathroom is 5-by-8 feet or about 40 square feet in area. One trend that we're seeing in Central New York is an increase in the number of homeowners who want to add more space to their master bathrooms by expanding the room to capture space from an adjacent bedroom, closet or hallway, or building a master bathroom addition.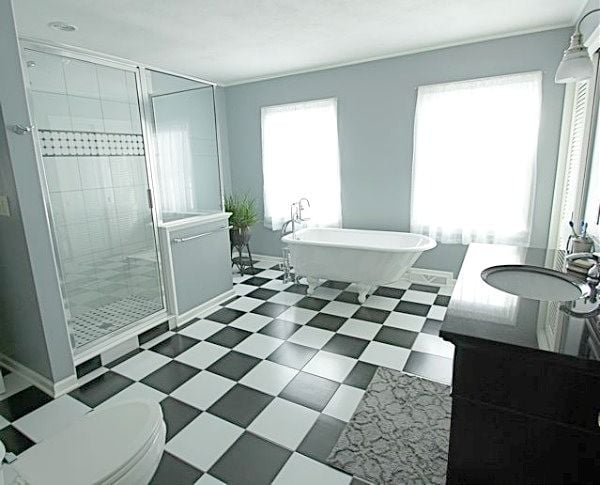 3. Free-Standing Tubs
When homeowners expand a master bathroom, one of the amenities they often add is a free-standing tub. Free-standing tubs come in a variety of styles including popular footed tubs and sleek contemporary models. Tubs can be fitted with a handheld shower, comfort accessories or can come with air jet massage features.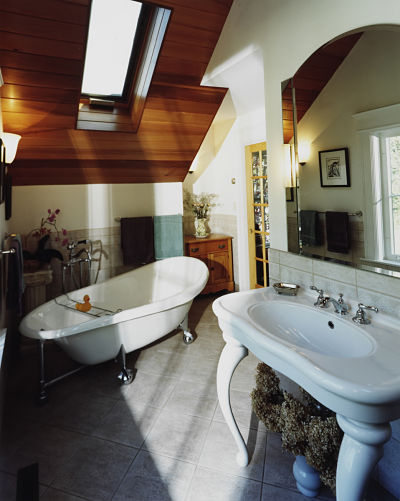 4. Universal Design Features
Bathrooms have hard sleek surfaces made of tile and porcelain. People can lose their balance in a shower or a tub. A fall can result in a serious injury. Universal design features are the elements that make a bathroom safe but are also functional and stylish. Consider the following features when planning your bath remodeling project:
A low or level threshold entry makes a shower accessible for users of all ages.
Grab bars in the tub and shower areas prevent falls and provide a convenient place to hang a towel.
Slip-resistant flooring in the bathroom and shower is essential. There are many attractive options for slip resistant floors including river rock and small mosaic tile that add style to a shower. The key to slip-resistant floors is to have more grout lines to provide traction.
A shower bench is helpful to have for grooming, but if you ever experience a condition that limits your mobility, like a sprained ankle or a broken leg, a shower bench becomes an important element.
A handheld showerhead. Handheld showerheads can be used to direct water away from your eyes when rinsing shampoo. Handheld showers are great for washing young children and if you ever need to shower seated, a handheld shower is a must-have.
A "comfort height toilet" with a seat 16-to-18 inches from the floor.
A wall mount sink. Wall mount sinks help to conserve space in a bathroom but if a household member uses a wheelchair, walker or crutches, a wall mount sink is easy to access.
Open space in a bathroom and wider entryways. Universal design for bathrooms requires five feet of open space within the room as a turning radius for a wheel chair and interior entryways at least 34 inches wide.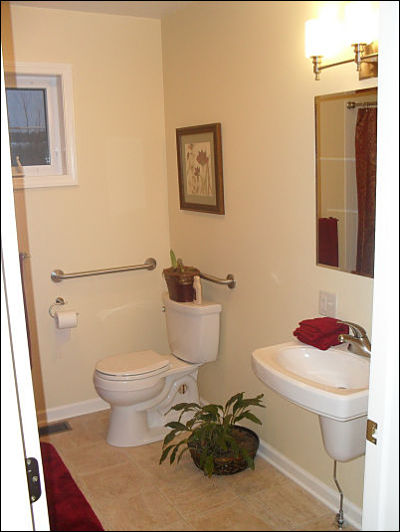 5. The Use of Quartz
Quartz is easy to maintain, hygienic and looks stunning in baths and kitchens. One of the leading manufacturers, Cambria, offers 102 designs and some are a close match to granite and marble. Quartz is not only being used for vanity countertops but also for shower and tub surrounds, shower threshold and shower seats.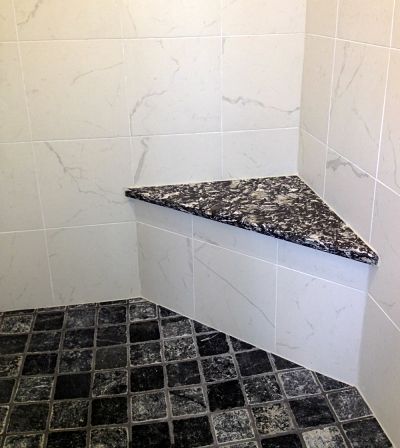 6. Smart Showerheads
Showerhead manufacturers are refining the technology and internal mechanism of their products to control water flow, speed, movement and even the size of droplets to conserve water without compromising the comfort and efficiency of a hot shower. You may want to check out new smart showerhead options offered by Delta and Moen when selecting fixtures for your bathroom project.
7. Subway Tile
Subway tile has been a long time favorite among bath designers and homeowners. While white subway tile is a classic that transcends the decades, accents, colors and patterns can make tile a focal point in a bathroom. The functional advantages of porcelain subway tile include its porosity, resistance to water and moisture, durability and easy maintenance.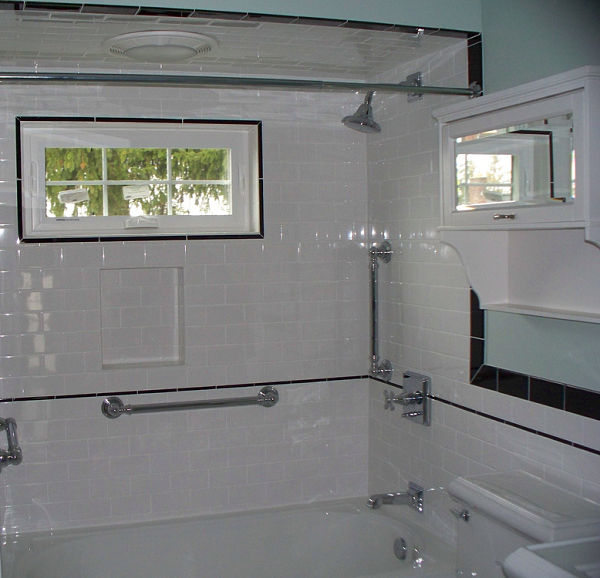 8. Low-Flow Eco-Friendly Toilets
Toilets on the market today use less than 1.6 gallons of water per flush per a federal standard and are considered low-flow toilets. WaterSense toilets are even more efficient and use at least 20 percent less water.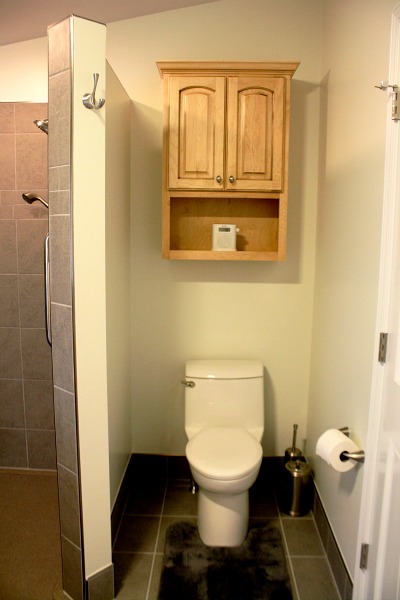 9. Undermount Sinks
Easy care undermount sinks continue to be popular in baths. They can be integrated with contemporary stone and solid surface vanity countertops.
10. Earth-Tone Colors
This year we are seeing neutral colors used in homes to coincide with the trend toward transitional interior design. In bathrooms white, light blue, beige, gray and tan are being used on walls and tiles.