If you missed some of our home remodeling blog articles during the year, now's your chance to catch up. Here are the top five most read articles for 2013:
There are six basic floor plan layouts for kitchens. Do you know which one is similar to your kitchen's layout? This article gets into the details and shows photos from our projects for each type of kitchen floor plan:
Single Wall (I-Shaped)
Galley
L-Shaped
U-Shaped
G-Shaped
Open Concept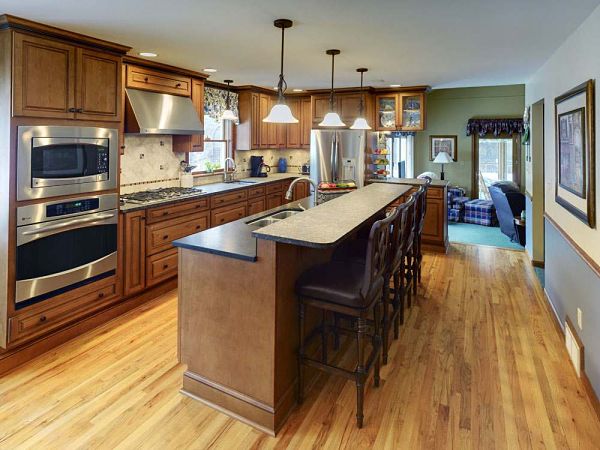 A half bath is one of the easiest rooms to update. This article provided photos and design ideas for transforming your half bath, including:
Update the Walls
Patronize the Arts
Rethink the Sink
Give the Floor a Facelift
Fashion an Elegant Vanity
Light Up the Room
Find a Great Mirror
Use Fabric to Bring Color Into the Room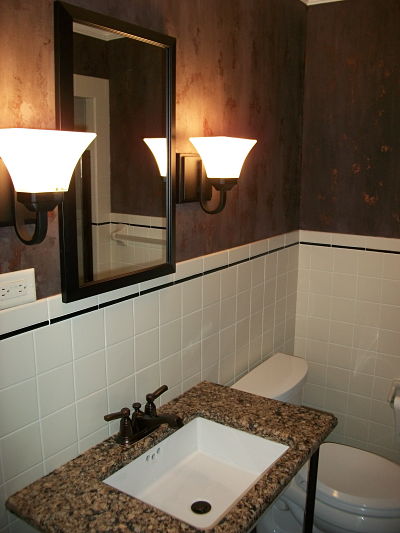 Our list of hot trends in kitchen design was based on function, aesthetics, craftsmanship and products that are popular with Central New York homeowners. We showed photos and discussed design elements for these trends:
Quartz Countertops
Glass Mosaic Tile
Stained Wood Cabinets
Shaker-Style Cabinets
Crown Molding
Pullout Shelves and Self-Closing Cabinet Drawers and Doors
Beverage Centers
Universal Design Features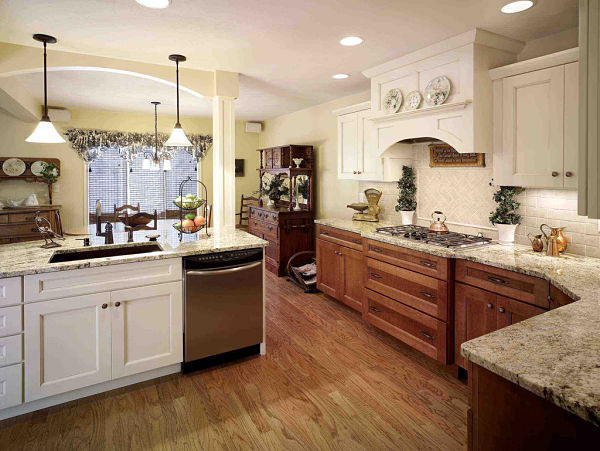 Walk-in showers are one of the most popular trends in bathroom design. This article discusses the three types of walk-in showers and provides photos that show the different design options, including:
Custom Walk-In Showers
Prefabricated Shower Pans Fitted with a Separate Surround
Prefabricated Walk-In Shower Stalls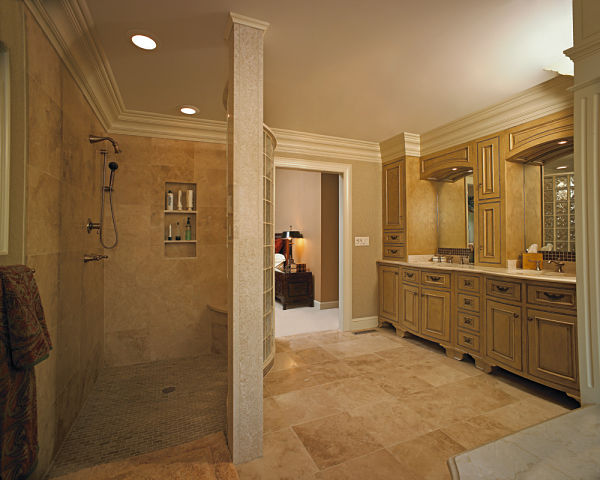 Our article on interior room colors was by far the most read article in 2013 among our readers. While paint color is a personal choice, we made our selections based on what we're seeing in Central New York homes, what we're hearing from paint manufacturers about the most popular colors and input from our designers about colors that complement cabinets, trim, furniture and flooring.
We selected 28 interior paint colors for 2013 in these categories:
Whites
Beiges
Grays
Blues
Yellows
Midtones
Darks
Trim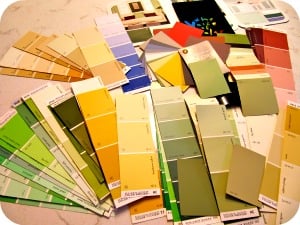 If you're interested in tips on selecting room colors and links to online paint selection tools, check out our 2012 room colors article, which is our most read blog article of nearly 200 articles on our blog.