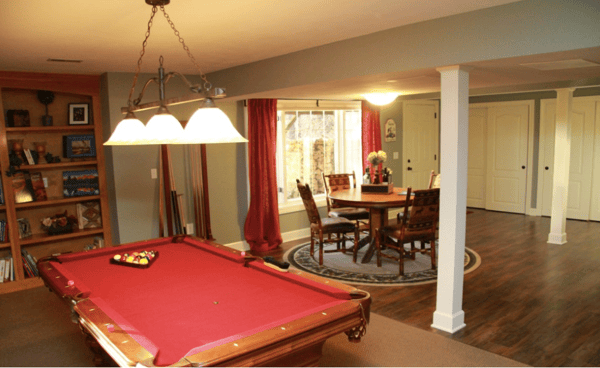 Finishing the basement in your home is a great way to maximize the space you already have, without having to add on any square footage in the form of an addition. Whether you want to go the more luxurious route and turn your basement into a home theater, or you're simply looking for a way to create more living space in your home, finishing your basement is a great way to do so. However, there are a few things you'll want to keep in mind for a successful basement remodel. Below, we cover 5 tips to get you started.
Think about how you want to use the space
Knowing how you'll want to use your finished space will help you decide on the layout of your finished basement. Be aware of how much space you have to work with. Before you start daydreaming about that new space, it's also important to have your contractor measure and follow local building codes to make sure your basement can safely be turned into another living area.
Get any dampness taken care of beforehand
If your basement is wet, or has any issues with dampness, having these issues fixed first before any finishing work occurs is a must. Failing to have this done beforehand will lead to major issues down the road, including mold and rot—which will completely ruin the idea of having your basement finished in the first place.
Upgrade the staircase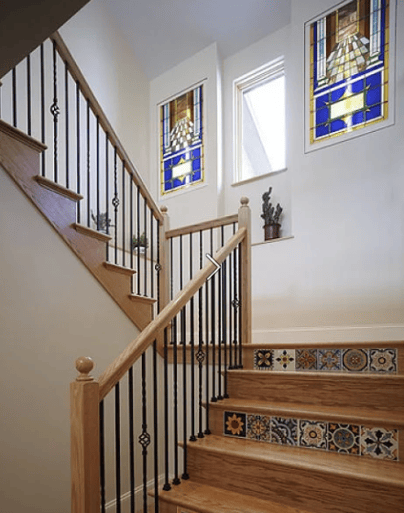 First off, it's important that the staircase itself meets code. Once this is taken care of, you'll also want to think about staircase design in terms of what will with the rest of the space once it's finished. Unfinished wooden steps may throw off the rest of your aesthetic—especially if you're going for a more modern feel.
Plan for windows and doors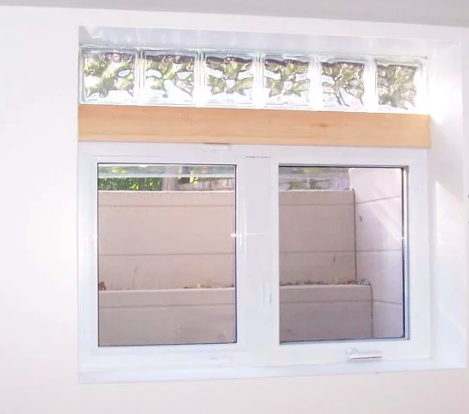 Adding or enlarging your existing basement windows can let in more natural light, and make your basement feel less like a basement, and just like another room in your home. If you're planning on incorporating more windows into your design, you'll want to consult with your Design-Build contractor to find the best solutions for the space you have to work with.
Don't forget to include an egress window
To be up to New York State code, every finished basement must have an egress window. An egress window is designed to be large enough for exit or entry in the event of an emergency, like a fire.
Consider how you want to finish the walls and ceiling
There are a few different options when it comes to finishing the walls and ceiling of your basement. To finish the walls of your basement, you'll want to cover the concrete with drywall, plywood, or paint to name a few options. For the ceiling, you can conceal ductwork and pipes with drywall or paneling. Having a drop ceiling installed is another option that will give the basement an "upper level" feel.
Looking for more remodeling tips and ideas? At McClurg, we've been remodeling homes in Central New York for over 35 years. We pride ourselves in our team of Design-Build experts and their superior craftsmanship. Contact us to learn how we can help you make your home renovation dreams a reality!