The weather we encounter each winter here in Central New York — harsh winds, heavy snow loads, icicles, rain and snow that freezes and thaws — can cause significant damage to our homes.
Early spring is the ideal time to inspect your home, both inside and out, for signs of trouble. Spotting problems early is essential to keeping your home and property in good condition and minimizing repair costs.
If you find a problem or suspect a problem, we recommend contacting a professional home repair contractor to help you assess the extent of the damage and determine the cost of repairs.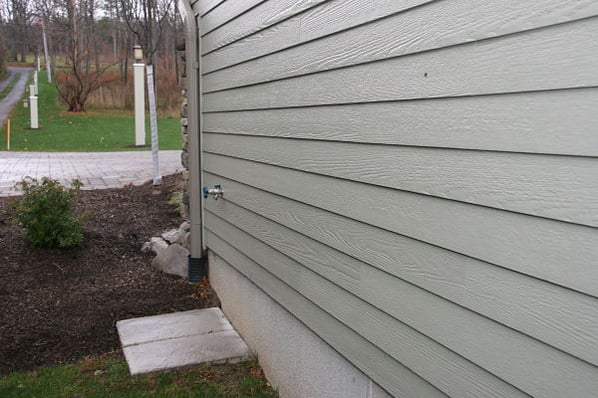 Siding, gutters, basement walls and outside faucets should be checked in the spring for winter damage.
Here are six areas of your home to check for winter damage:
1. The Roof
Roofs are particularly vulnerable to extreme weather. Snow loads and ice dams can weaken roofing and shingles causing leaks that can damage structural support beams and stain interior ceilings, walls and windows.
When inspecting your roof we advise caution. You may be able to spot the following problems without having to use a ladder:
Damaged or missing shingles and flashing
Signs of mold or mildew
Cracks in masonry around the chimney
Leaks in skylights
Debris on the roof and in gutters
If a ladder is needed to more closely inspect your roof, we recommend calling a professional because climbing up on the roof can be dangerous and, if you do have a problem, walking on it could make things worse. Here are some items a professional contractor will inspect:
Cracks and holes in shingles
The chimney and chimney cap for damage
Gutter seams for leaks
Skylight flashing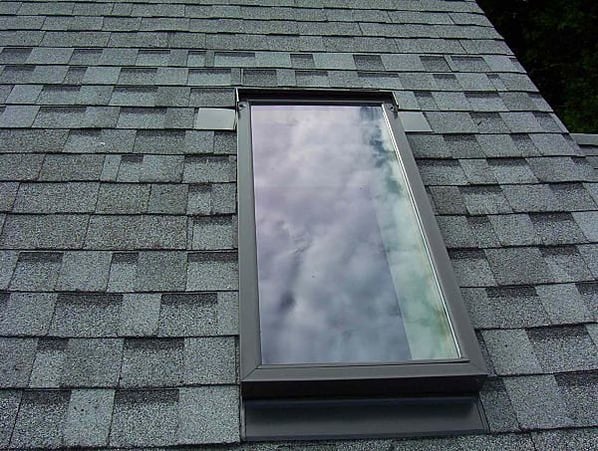 Skylights should be checked in the spring for cracks in the glass and damage to the flashing. Damage to flashing is the most common problem with skylights and may be difficult for a homeowner to spot in the early stages when a timely repair can stop more significant damage. Skylights should also be cleaned.
2. The Exterior
Siding, windows, doors and trims can be vulnerable to damage in our climate. Freezing and thawing can also damage the foundation, steps and walkways of a home. Here's what to look for:
Mildew and paint deterioration on siding, eaves, trims, windows and doors
Cracks in siding boards
Rot on siding and trims
Loose or damaged weather stripping on doors
Loose or missing caulk around windows doors and trims
Rot around windows and doors
Cracks in window and door glass
Holes in screens
Debris in window wells and storm drains
Cracks and settlement in the home's foundation walls
Cracks or broken boards on steps
Cracked, broken or uneven areas of sidewalks and driveways
Tree and shrub damage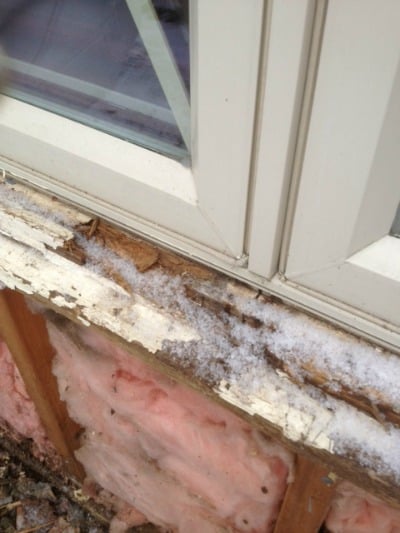 Dry rot may sound as though it's misnamed because fungus needs moisture to grow. Check areas of your home where there is a water source. For example, areas around gutters that may be damaged, windowsills, points of your home where horizontal and vertical surfaces meet or where wood meets the ground.
3. The Basement
Moisture is always a problem in basements particularly during winter thaws and periods of heavy or sustained rain.
Check for cracks in basement walls and flooring. Also check for dampness along the walls, rim joists and crawl spaces.
If your basement is finished, look for signs of water stains on walls and the ceiling.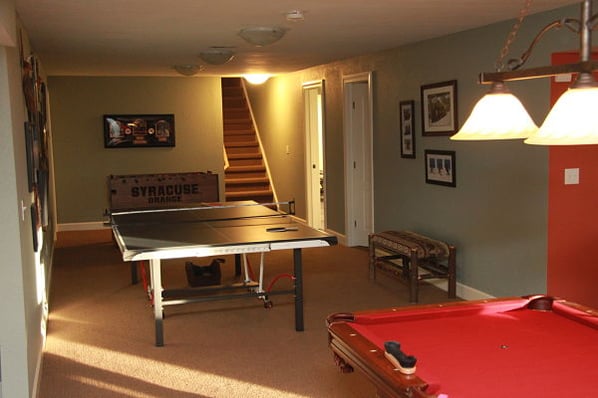 An unusually wet spring can contribute to moisture problems in a basement. In addition to checking for dampness or wet areas on basement walls and flooring, check gutters for cracks and clear debris from gutters and downspouts.
4. Plumbing
Plumbing should be checked both in the spring and fall. In the spring check the following:
Outside faucets for leaks and to ensure they can be turned on and off
Interior faucets and drains under sinks for leaks
Caulk and grout around bath tubs and showers
Shut off valves
Rust and cracks on the water heater
Sump pumps and basement drains
Septic fields for signs of leakage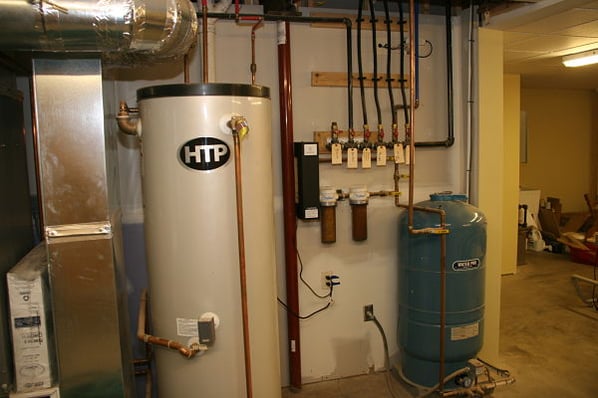 It's important to regularly check the condition of your home's hot water tank.
5. Electrical
Each spring replace the batteries and test your smoke detectors. Clean the screens of smoke detectors and carbon monoxide detectors, too.
Take the time to test all GFI outlets in your home and inspect outdoor outlets and their covers for damage.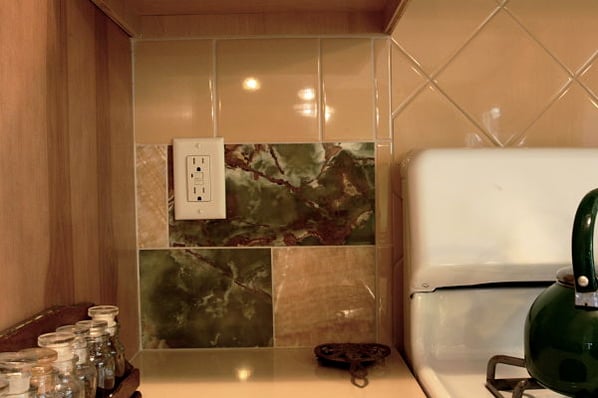 GFI outlet in a kitchen.
6. Heating, Ventilation and Air Conditioning Units
It's important to check your HVAC units after a winter of use and to ensure that the cooling system is working properly for the summer months ahead. Here's what to do:
Check and clean the kitchen exhaust hood and air filter
Clear the clothes dryer vent
Have chimneys and fireplaces cleaned
Replace furnace filters
Shut off and clean the humidifier
Have your air conditioning system serviced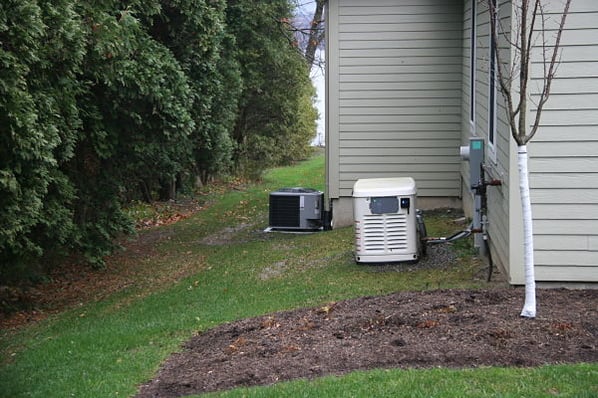 Air conditioning units should be serviced in the spring to assure optimum performance during a hot Central New York summer.
Regular inspection and upkeep are essential to maintaining your home and keeping it in good condition.
For more information, download our free one-page home maintenance checklist. It will help you conduct a seasonal checkup of your home, including tips for general home maintenance. Print it and use it as a guide to inspect your home this spring.