Businesses Help Build Better Life for Paralyzed Baldwinsville Mom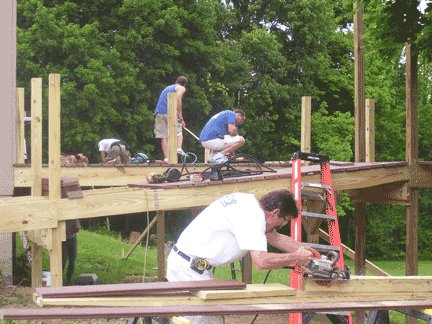 Judy Aguirre's family wishes to thank the following companies for their generous donation of materials, supplies and labor in building a wheelchair-accessible deck at Judy's home.
84 Lumber, East Syracuse
Benjamin Electric
Black Glass
Calley's Hardware
Healy Plumbing, Heating and Air Conditioning
Liverpool Lumber Company
Matheison Portable Toilets
McClurg. Design Build Remodel Repair
Nightingale True Value Hardware
Skaneateles Scapes
Tiger Claw Hidden Deck Fasteners
Trex Decking
Van Derhoof Roofing Company, Inc.